November Youth Group Activities - Sunday November 17th
JUNIOR YOUTH – will be meeting at the church for games and movies on Sunday November 17th from 4:00pm – 6:30pm.  Pizza and drink will be provide.  Please bring a friend and a snack to share.
SENIOR YOUTH - Join us for snacks, fellowship and learn to play a nostalgic game of dartball, once played in Lutheran circles of old. Due to winter weather conditions, we will not be raking today. Instead, we will play dartball (think: baseball on a board).  Join us for some laughs and lots of fun to see how many darts hit their mark (and how many end up on the wall, floor, ceiling). Feel free to bring members of your family or a friend to join us in the fun. See you from 2:00-4:00 in the church basement. Call Becky Thompson with questions (551-6053).
Welcome to St. John Lutheran Church
The purpose of St. John Lutheran Church in Newhall, as God's chosen people is:
Sharing with all people the good news of Jesus Christ.
Serving with love those in need.
Growing in personal faith.
so that all would believe in Jesus Christ and be saved.
We are a member congregation of The Lutheran Church - Missouri Synod.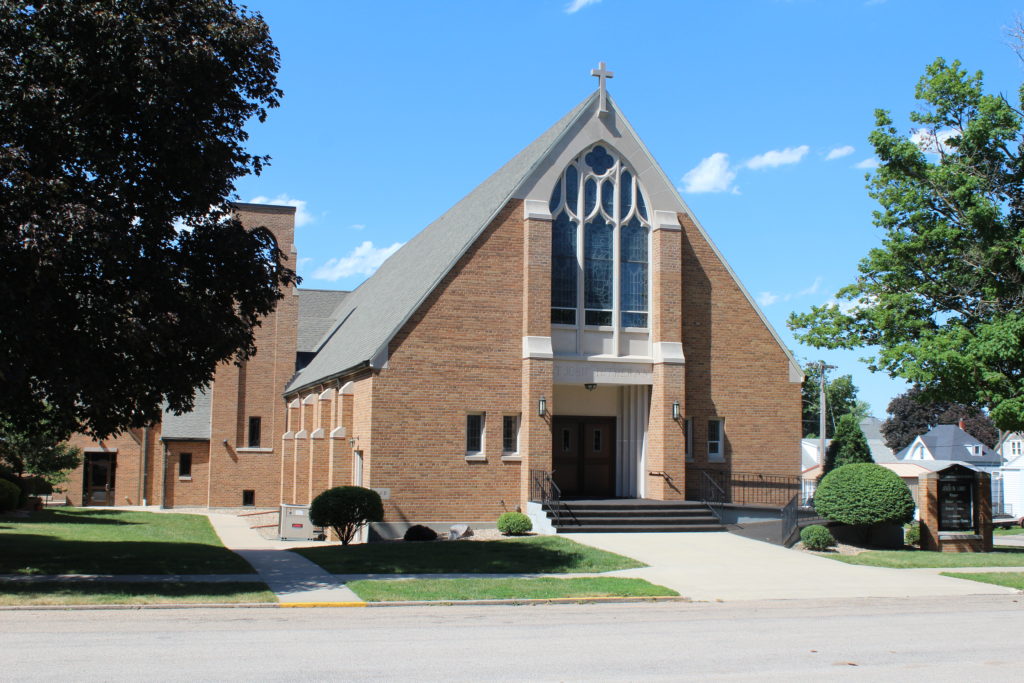 Faith in Education
St. John Lutheran Church is blessed to share our ministry with Central Lutheran School, a Preschool through Grade 8 center located in Newhall, Iowa.
"Central Lutheran School assists our families and congregations by preparing our children to be disciples in this life, and for the life to come."  This is what we truly believe and teach.