THE NUTS HAVE ARRIVED and can be purchased after Worship Services or in the office during the week. Remember the proceeds go to support our Vacation Bible School. Please share the list with your co-workers, friends and neighbors. Click on the link 2020 VBS Nuts Order Form below for the list. Thank you for supporting this special outreach ministry. Call Holly or the church with questions.
We encourage and will be encouraging anyone who is not comfortable coming to worship to stay at home and worship there.  You may access past online devotional worships and the Good Doctor on our St. John YouTube channel. 
DVDs and bulletins of past services can also be picked up inside the East Doors of the church by the office door.
Welcome to St. John Lutheran Church
The purpose of St. John Lutheran Church in Newhall, as God's chosen people is:
Sharing with all people the good news of Jesus Christ.
Serving with love those in need.
Growing in personal faith.
so that all would believe in Jesus Christ and be saved.
We are a member congregation of The Lutheran Church - Missouri Synod.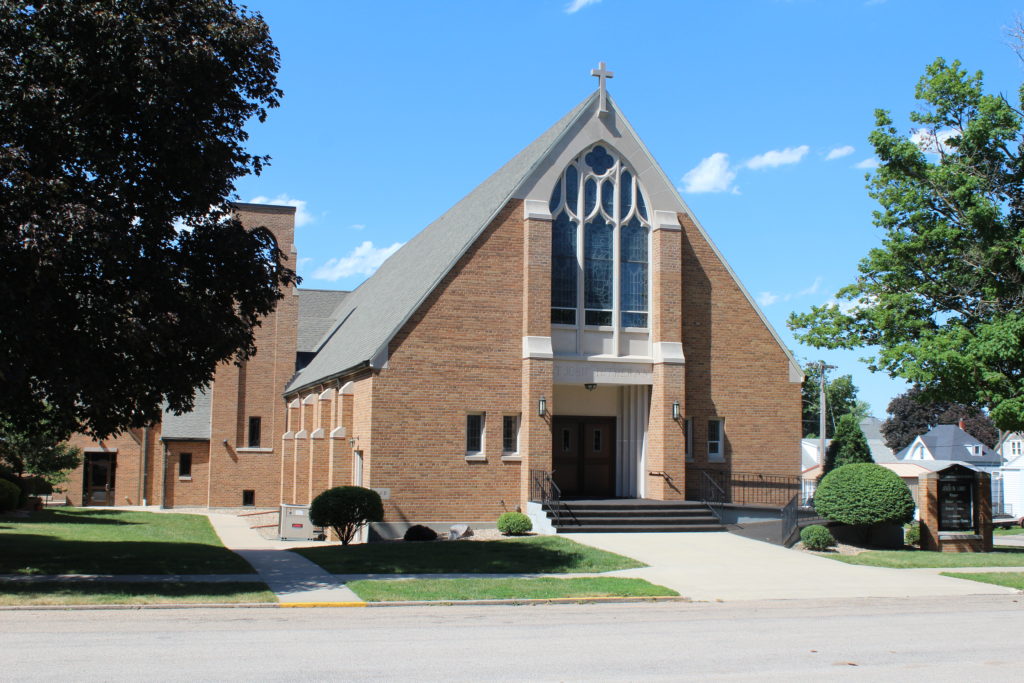 Faith in Education
St. John Lutheran Church is blessed to share our ministry with Central Lutheran School, a Preschool through Grade 8 center located in Newhall, Iowa.
"Central Lutheran School assists our families and congregations by preparing our children to be disciples in this life, and for the life to come."  This is what we truly believe and teach.